Start focusing your resources on what you know how to do for your company and let us advise, manage and guide you with our Business Advisory service
At Drisar we offer consulting services for companies, in a completely personalized and comprehensive way, that is, being able to take care of all the necessary development processes, as the situation requires.
The daily routine of a company is already demanding in itself, so that those responsible for the company have to worry about issues related to procedures such as tax returns, annual accounting or any legal conflict that arises.
For this reason, we offer advisory services for companies, in which we can deal with certain areas, up to global management. So that you and the rest of the employees only have to worry about being able to do your job without problems.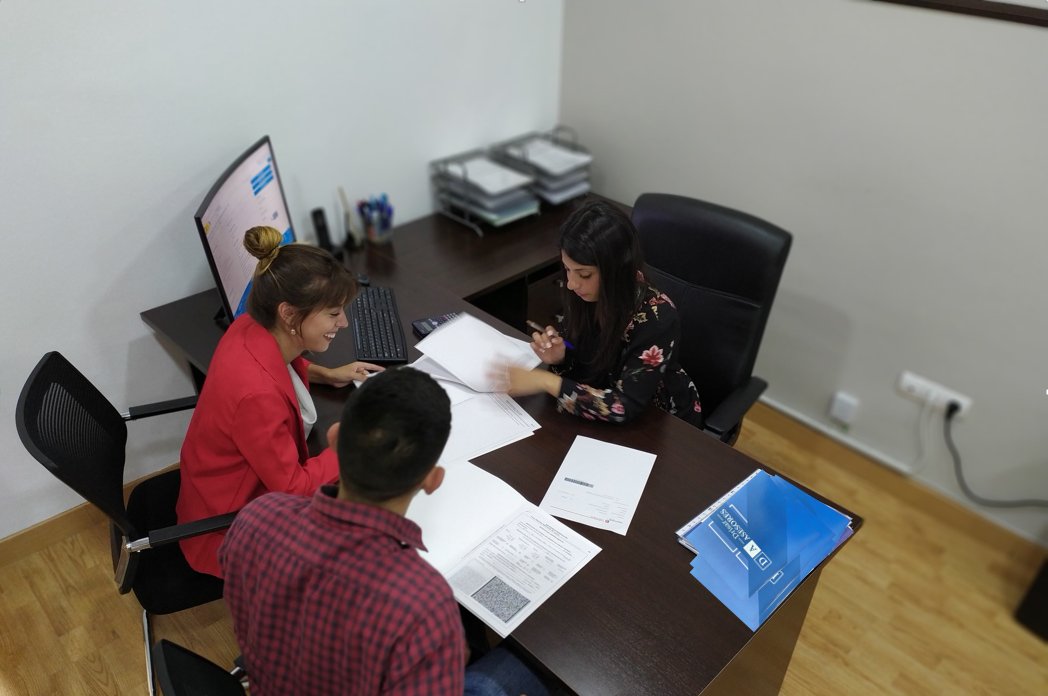 We have a team of professionals, specialized in all tax advisory services for companies.
In this area, we cover any business need, from managing both the constitution and the start-up of the company, to the dissolution or closure of businesses. Including in any case each evolution of the company, offering you the most complete advice and all the processing services in the presentation of taxes such as Personal Income Tax, VAT, Corporation Tax, Withholdings and a long etc.
In our tax consulting department, we also offer clients who require it, the possibility of managing the processing of licenses and permits for the development of their activity, as well as expansion or new business openings.

Legal advice for companies
A company must always have the appropriate legal coverage, in relation to Commercial Law.
At Drisar we offer legal advisory services for companies, thanks to our professionals with extensive experience in this type of request.
At any time a case may arise within this scope. A work accident or work accident, a dismissal of one or more employees, workers' claims for settlements, etc.
Legal advice for companies requires two key elements: professional knowledge of the corresponding branch of law and speed of action. Our legal advice can offer you both, for complete work peace of mind, even when unforeseen events arise.

Labor advice for companies
The labor advisory service for companies is an essential requirement for the job to be carried out without any setback.
At Drisar we are specialized in labor consulting and we can help you fulfill all the obligations required by the work performed by the company, as well as advise you on administrative, contractual or business decisions that directly influence your company.
Among the different advisory services for companies that we offer within the workplace, the additions and terminations of employees in Social Security, formalization and review of employment contracts, layoffs, settlements, advice on labor inspections and general advice on agreements, plans of labor risks or subsidies.
At Drisar we offer all these services in a personalized way to the needs and characteristics of your company, as well as we can cover other areas of advice that may be interesting to you. Consult with us any need in the field of legal advice and we will explain the different options with which we can help you.