Our team of professionals specialized in labor law can help you fulfill all the obligations related to your work.
At Drisar Asesores we offer you the labor consulting services you need for your company or business. Our team of professionals specialized in labor law, can help you fulfill all the obligations related to your workers, at the same time that we offer you advice on any administrative, contractual or business decision that you must take.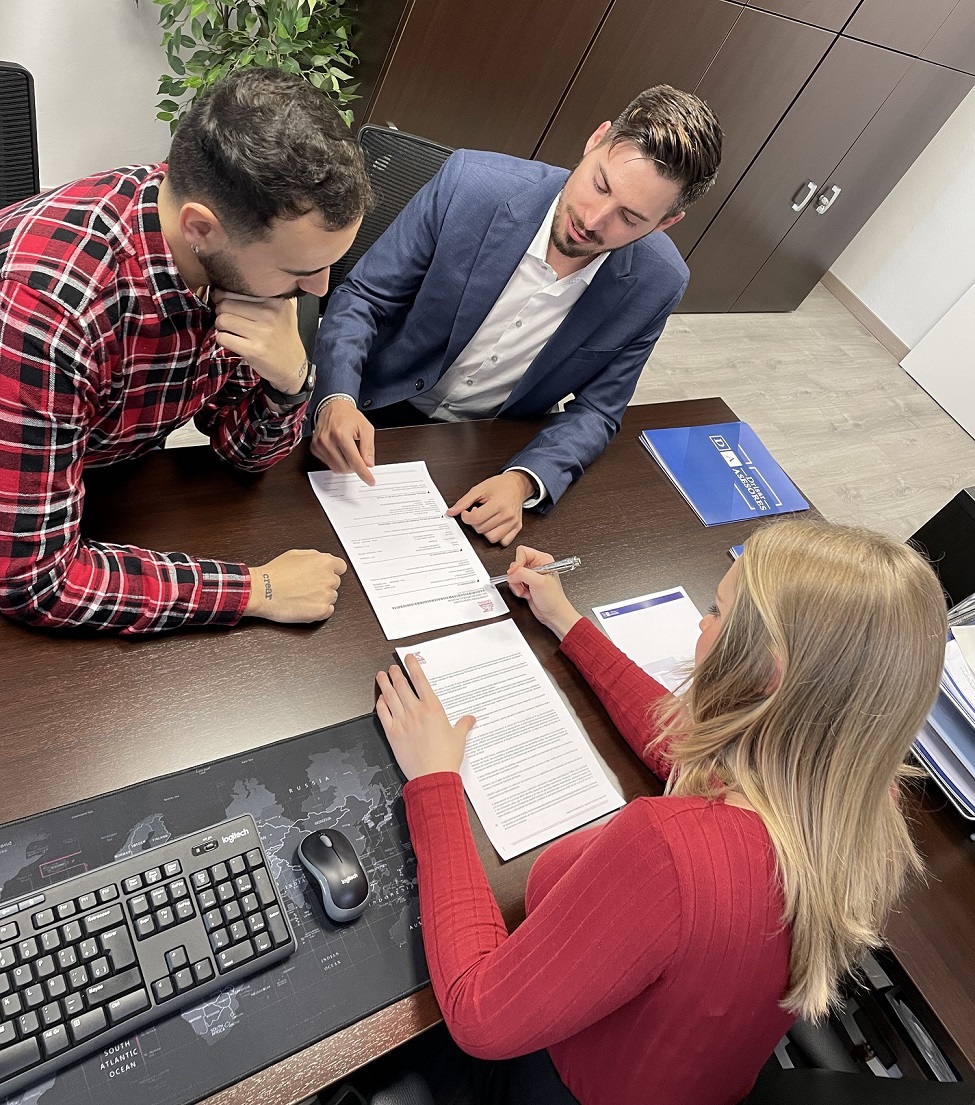 Highs, lows and variations of workers in SS
The labor management of your company's human team requires dedication and knowledge of all current regulations.
One of the procedures that generates the most confusion for the administration of a company is the one related to the relationship between the workers and the obligations with respect to Social Security, both in situations of new hiring and termination of contract.
From Drisar we can manage all the processes related to the highs, lows and any variation of one or more of your workers in Social Security.
Employment contracts and extensions
The formalization of an employment contract is subject to complex labor regulations, which must be used based on the type of work, characteristics of the professional, temporality, possible extensions, etc.
Our labor advisory team can range from reviewing current and proposed contracts to your workers, to preparing professional contracts from scratch adjusted to current legislation and adapted to the needs of your company.
For a quality-guaranteed service, we take advantage of specialized professional computer tools for this management, including the electronic registration of contracts, with company certification in the SEPE (Public State Employment Service) and with the official Contrat @ and Certific @ systems.
Payroll and Social Security contributions
We are specialized in payroll management, Social Security contributions and Personal Income Tax. We offer as in other areas a comprehensive service.
We prepare, manage and periodically send the payrolls of each employee and we deal with the management of Social Security contributions, as well as regular presentations, based on administrative models binding on your business.
We offer you updated information based on any regulatory news, regarding the registration and presentation of quotes and quarterly, semi-annual and / or annual administrative models.
Dismissals and settlements
The dismissal of a professional is one of the most complex situations in employment. It is best to leave everything tightly tied, with clear, transparent and simple information for all parties.
At Drisar we can offer you the coverage you need, to address the dismissal of a worker in compliance with current regulations, thus safeguarding all the interests of the company and respecting the rights that the employee really has.
We study each case in a completely personalized way and offer comprehensive advice throughout the process, including the corresponding settlement that according to the legislation must be assigned.
Advice and assistance to labor inspections
A labor inspection is a concern for the employer or self-employed, for fear that they have done something wrong administratively.
Our team of professionals can offer you complete advice and even practical assistance, so that the entire process of a labor inspection is carried out correctly, down to the smallest detail, always defending the interests of your business.
In addition, at Drisar we always offer you a service in accordance with current regulations, with personalized advice on any procedure, to have the guarantee that, before a work inspection, your business works completely according to what is required.
Collective agreements
Collective agreements are legal norms that are in charge of regulating the working conditions established between the company and workers, depending on both the territorial area in which they are located, as well as the professional sector to which they belong.
We offer advice on collective agreements. We are specialized in this area, to help you as best as possible to choose the best agreement that you should embrace based on the work you do.
We explain the advantages of each labor agreement and the conditions that must be met professionally in order to be eligible for one or the other.
Self-employed
For self-employed professionals, the administrative management of their work is one of the most complex issues to attend to and that takes a lot of time out of their business.
At Drisar we have extensive experience in advising freelancers, thus helping you with all the procedures related to filing taxes, monthly fees, quarterly declarations and all the obligations that as a self-employed person must be assumed.
With our completely personalized service, you can focus on what is truly important to you, the good running of your business, leaving to us all the management and processing obligations related to your work.
Planning and prevention of occupational risks
An occupational risk prevention plan aims to establish the guidelines to be followed by the workers and the company itself, so that the work can be carried out in complete safety for them and for the company.
Planning and prevention of occupational risks requires the elaboration of a complex document, which not all professionals are aware of. At Drisar we can fully develop the entire prevention plan of your company, always safeguarding the integrity of the company and of the workers themselves, for a productive, safe and efficient work.
Full job counseling
The opening or growth of a business is always good news, and this involves hiring staff to fully carry out the activity.
In this situation, many aspects arise in which a good decision must be made for the sake of the profitability of the business, including: What types of contract can you make, what salary table should you apply, what agreement should you accept your activity, what Grants exist for hiring according to what type of profile, among many other factors.
At Drisar Asesores we help you make the best decision both economically and strategically, always keeping you informed of news and changes that are taking place.
Grants
Currently, the State and Public Administrations offer numerous grants in the form of subsidies to professionals and companies, in order to help them carry out their work.
However, knowing all these grants and knowing how to apply for them is not something that many professionals know how to approach.
Our labor advisory team offers you comprehensive advice in this service, with which we will inform you of new available subsidies and will help you in a practical way, to gather the necessary documentation and present it to the competent authorities, to receive every financial aid that you can take advantage of. .